Mortgage rates are hitting new record lows. If you are a veteran, now may be a good time to get a VA Cashout Refinance loan. In this post, I'll tell you all about what this loan is and how it works.
Note: If you just want to just pay off an existing VA Mortgage loan and get a better rate without taking cash out, check out the IRRRL post instead.
The VA Cashout Refinance loan is a mortgage program that allows you to take cash out from your home's equity. You can borrow up to 100% of the property value if certain requirements are met.
You can use the funds for anything you wish when borrowing at 90% of the property value. Some of the common uses include:
Getting a lower rate
Converting a conventional loan to VA
Home improvement projects
Paying off high interest credit cards and personal loans
Paying for a wedding
Paying for a dream vacation
Buying a car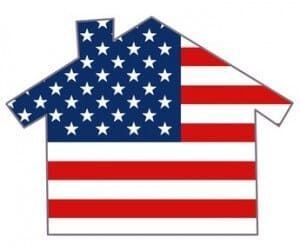 Net Tangible Benefit Test
In certain cases, the VA allows you to borrow as much as 100% of the property value but the proposed new VA Mortgage loan must pass a "net tangible benefit" test . 
To pass the net tangible benefit test for 100% financing, the proposed new VA Mortgage loan needs to meet one of the following:
The new VA loan eliminates monthly mortgage insurance
The term on the new loan is shorter than the loan being refinanced
Bills are being consolidated, which increases your total cashflow
The new VA loan replaces an interim loan to construct, alter or repair the home
The new VA loan refinances an adjustable rate loan to a fixed rate loan
If none of the above benefits are realized in the new VA Mortgage loan, cash out is still an option, but keep in mind that you are limited to 90% of the property value. For 90% cash out VA Mortgages, there are no limitations to what can be done with the funds.
Funding Fee
You will need to pay the funding fee (typically the subsequent use rate of 3.3%). If you are exempt from the funding fee due to service related disabilities, then the funding fee will also not be due on the refinance.
Keep in mind that the funding fee is taken out of the available funds for the refinance. For example, if you are refinancing a home that appraised for $100,000, the funding fee of $3300 (3.3%) would be taken out, and then the remaining $96,700 would be available for whatever else is needed.
Why Use Me For Your VA Cashout Refinance Loan
You have a lot of choices when deciding which loan officer to use for your IRRRL mortgage loan. If you are in Ohio or Kentucky, here are a few reasons you should consider me to be your mortgage loan officer for your VA Cashout Refinance.
VA Mortgage Loans are my specialty. 
I am a Certified Loan Officer with Military Mortgage Bootcamp. Less than 1% of loan officers in the USA have this certification.
My Branch Manager, Michael Fischer, is the founder of Military Mortgage Bootcamp so you can be assured that we will take good care of you.
My employer, Epoch Lending is very VA friendly. We charge NO ORIGINATION on VA loans.
I can structure the IRRRL refinance so there are little to no out of pocket fees to you.
I work with veteran friendly title companies to lower the title fees. This is by far the greatest expense when doing an IRRRL.
 If you qualify, I can help you get the homestead exemption and lower your property taxes.
I am a trusted advisor. I work in your best interests not the other way around.
I am available by phone or text. Call me when you need me at 937-572-3713.
Conclusion
The VA Cashout Refinance is a great way for veterans to take advantage of their home equity to pay off some bills and live a better life. If you have any questions about this program, do not hesitate to reach out to me at 937-572-3713.