As mortgage rates have tumbled over the last few months, you may be wondering if the IRRRL (pronounced "Earl") program is right for you. In this post, I'll explain what the IRRRL is and how to qualify for it.
What is the IRRRL program?
The IRRRL, pronounced "Earl", short for Interest Rate Reduction Refinance Loan is a streamlined VA refinance program for you to get a rate and term refinance of your VA loan.
What are some pros and cons of an IRRRL loan?
The pros are easy underwriting standards, quicker closing times and lower costs. On the con side, the IRRRL is not appropriate in every situation.
How does the IRRRL differ from the VA Cashout Refinance program?
The IRRRL program is a VA to VA refinance for a rate and term VA loan refinance. If refinancing a FHA or conventional mortgage to VA, even if no cash out is taken, then a VA Cashout would need to be done instead of IRRRL.
Do I need an appraisal when doing an IRRRL?
It depends on the case. If the lender is charging one discount point or more, then the appraisal is required. If less than one point is being charged, the lender may, at its discretion, waive appraisal requirements.
What are the credit and income requirements to get an IRRRL?
The VA typically does not set any credit or income requirements for IRRRL loans. The exceptions to this are when the current VA loan is delinquent or if payments for the new VA loan are going up by 20% or more due to a term reduction. The lender, may at its discretion, institute their own credit and income requirements for borrowers applying for an IRRRL mortgage loan.
Do I need to be current on my VA loan to get an IRRRL loan?
If you are delinquent on your VA loan, you may still qualify for the IRRRL to get caught up if the situation that caused the delinquency has been resolved. However, the IRRRL would require special approval from the VA.
Do I need to use the same lender that originated the originated the first VA loan?
No, you may use any approved VA mortgage lender for your IRRRL
Are there exceptions to the cashout rule with the IRRRL?
Typically, you cannot get cash out on the IRRRL loan. The VA does provide exceptions to this to reimburse for up front costs, like an appraisal, or correcting any clerical errors. Additionally, up to $6000 may be taken as a cash out for home improvements that increase the energy efficiency of the property.
Maj. Holzmann
USAF
Carlos did a great job closing our mortgage. He kept everything going on time and maintained open lines of communication throughout the process. Thanks, Carlos.
I have a second mortgage on the property. Can I use the IRRRL and combine the VA loan with the second?
No, you cannot. You would need to do a VA Cashout Refinance in this situation. But, you could keep the second mortgage open and just refi the VA loan as an IRRRL. This is called a subordination and you would need permission from the lender on the second mortgage in order to do this.
Rates are really going down lately. How long do I need to be in my current VA mortgage before getting a IRRRL?
You cannot close on the new IRRRL until the latter of 210 days have passed since the original VA loan funded or 6 payments have been made. You may, however, start the application process for the IRRRL before this date.
Is there a minimum rate drop that the rate needs to go down before a refinance?
Yes, in order to prevent predatory lending in VA loans, Congress passed the Protecting Veterans From Predatory Lending Act in 2018 and was clarified in VA Circular 26-18-13. This law requires the IRRRL loan to be at least at a 1/2% interest rate lower than the original VA loan. There is an exception made if you are refinancing an adjustable rate into a fixed rate mortgage loan.
What is the fee recoupment rule for IRRRL mortgage loans?
This rule was also clarified in VA Circular 26-18-13 and it says that the closing costs associated with the IRRRL must be recovered in 36 months or less by dividing the closing costs by the lower payment. This requirement does not apply when there is a term reduction. This rule is there to prevent predatory lending.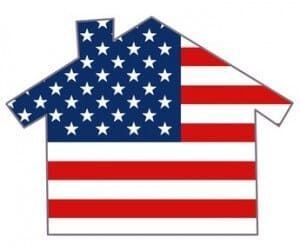 I no longer live in the property. Can I get the IRRRL mortgage loan?
Yes, you can. You will need to certify that you lived there when you took out the first VA loan but you do not need to currently live in the property to get the IRRRL.
How does the IRRRL affect entitlement?
Your remaining entitlement stays at exactly the same amount when doing a IRRRL, even if the IRRRL for a different loan amount than the original VA loan.
What is the term extension rule with IRRRL mortgage loans?
In order to prevent predatory lending, the VA sets a limit on term extensions. This limit is set at 10 years longer than the term remaining on the VA loan refinanced, with a cap at 30 years. For example, if you have 10 years left on your current VA loan, your IRRRL term needs to be at 20 years or less.
Is there a funding fee for getting a IRRRL?
Yes, all veterans who are not exempt, pay a 1/2% funding fee when getting a IRRRL. Veterans who have exempt status due to a service related disability do not need to pay the funding fee.
Can closing costs get financed with the IRRRL?
Yes, you can get closing costs financed with the IRRRL or the lender can use lender credits to offset the closing costs. However, the total loan amount including financed closing costs cannot exceed 100% of the property value.
Why Use Me For Your IRRRL Mortgage Loan
You have a lot of choices when deciding which loan officer to use for your IRRRL mortgage loan. If you are in Ohio or Kentucky, here are a few reasons you should consider me to be your IRRRL mortgage loan officer for your VA Streamline Refinance.
VA Mortgage Loans are my specialty.

I am a Certified Loan Officer with Military Mortgage Bootcamp. Less than 1% of loan officers in the USA have this certification.

My Branch Manager, Michael Fischer, is the founder of Military Mortgage Bootcamp so you can be assured that we will take good care of you.

My employer, Epoch Lending is very VA friendly. We charge NO ORIGINATION on VA loans.

I can structure the IRRRL refinance so there are little to no out of pocket fees to you.

I work with veteran friendly title companies to lower the title fees. This is by far the greatest expense when doing an IRRRL.

If you qualify, I can help you get the homestead exemption and lower your property taxes.

I am a trusted advisor. I work in your best interests not the other way around.

I am available by phone or text. Call me when you need me at 937-572-3713.
I hope this post answers your questions about the IRRRL program. Thank you for your service to our country and I hope to hear from you soon.