Did you know that a VA mortgage loan can be used to purchase a condominium?
This is a great benefit of the VA mortgage program.
Many Realtors are not accepting VA offers on condos and this is a shame.
With good negotiation skills by the Loan Officer and Buyer's Agent, along with education, it can be done.
The reason some Realtors are not accepting VA condo offers is because of a misunderstanding of how the VA mortgage program works on condos.
Here are a few common myths related to VA mortgage loans and condos.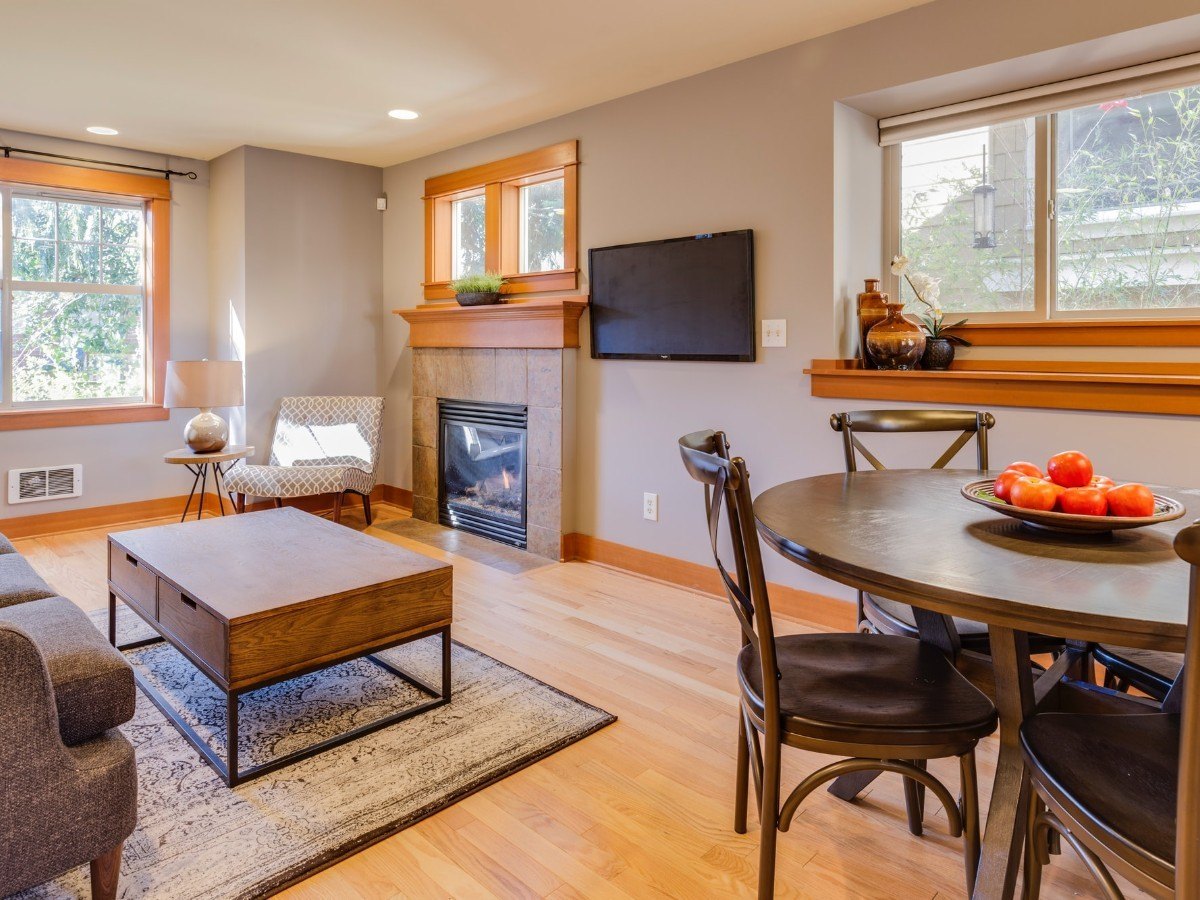 Myth #1: Condos Need To Be On The VA Approved List
Many Realtors will turn down condo offers because of the VA condo list.
And it's true.
There is a list of "VA approved condos."
You can access the list by clicking here.
But, the list is incomplete. It's not an end all, be all list of VA approved condos.
It's just a starting point of condo complexes where at least one resident has at one point gotten a VA mortgage loan.
There are THOUSANDS of condos out there that are not on this list that DO qualify for VA mortgage financing.
Myth #2: The Condo Association Needs To Pay Huge Fees To Be VA Approved
Another mistake some Realtors and Loan Officers will make is a false claim that there are huge fees that the VA charges to get a condo approved.
This is true for FHA but it is not true on VA mortgage loans!
The VA charges NO FEES to get a condo approved.
Myth #3: VA Condo Deals Take Longer To Close Than Conventional Condos
Many Realtors and Loan Officers will mistakenly think that because VA financing is being used on a condo that it will take longer to close.
This is NOT TRUE!
The key is to work with a mortgage professional that is experienced in getting VA condos approved.
My last VA condo deal closed in 27 days, which is right in line with how long a Conventional mortgage on a condo would have taken to close.
How To Get A Condo Added To The VA Approved List
To get a condo added to the VA approved list you need to find a loan officer or mortgage processor that has access to the VA system, Web LGY.
The person submitting the info to the VA will need the following info.
Association Budget
Association By Laws
Association Master Deed
Association Master Insurance Policy
Last 2 Association Meeting Minutes
This will all get submitted to the VA and the mortgage professional will get an answer quickly, typically in less than a week. There are some rules about what will and will not get approved but the VA is not overly picky.
Typically, if a condo can get approved as eligible for conventional financing, it should not be a problem getting the condo VA approved.
Conclusion
In conclusion, if you want to buy a condo with VA mortgage financing, it is possible but you need to have a mortgage professional in your corner that knows how to do it.
If you have any questions, feel free to contact me by email. I can also be reached by phone or text at 937-572-3713.